Gender Reassignment Surgery in Thailand
If you're paying out of pocket for Gender Reassignment Surgery, Thailand offers an unbeatable combination of highly experienced GRS Surgeons, state-of-the-art medical facilities, affordability, and the warm hospitality that has made the country the tourism jewel of Southeast Asia. In this introduction to Gender Reassignment Surgery in Thailand you'll find out why Thailand continues to top the list of surgery destinations for trans women year after year.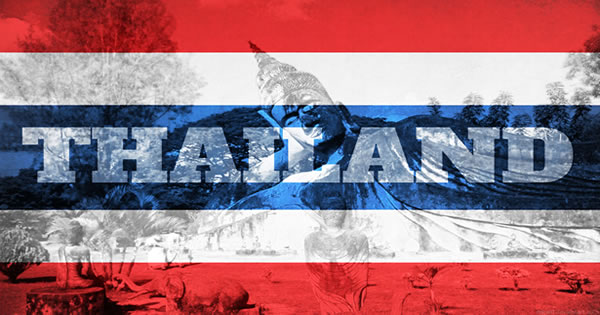 "Thailand is the most popular overseas destination for patients seeking sex-reassignment surgery."
- Josef Woodman, CEO of Patients Beyond Borders (Bloomberg)

The Land of GRS Experts
Thailand boasts several international experts in Transgender Surgery. These are Surgeons who have impeccable academic and medical training, a decade or more of experience performing GRS, and are globally recognized as experts in the field. They work at top-notch, accredited hospitals (JCI, ISO or HA) and have a history of delivering satisfying results. Many have performed GRS thousands of times, and have far more experience than some of the popular Surgeons in the U.S.
Bloomberg recently reported that there are at least 100 Thai doctors qualified to perform Gender Reassignment Surgery, though a recent study identified 6 primary clinics: Kamol (Bangkok), PAI (Preecha's Aesthetic Institute) (Bangkok), Suporn (Pattaya, Cholburee), Chettawut (Bangkok), Sanguan (Phuket), and Yanhee (Bangkok).
"They have the best doctors here and I feel I can count on them."
- Eimy, GRS patient (Bloomberg)
"[Thailand's] got the reputation and it's well set up. The Thais are doing a perfectly satisfactory and safe job."
- Dr. James Bellringer, a urological surgeon who's performed more than 1,000 male-to-female operations in London. (Bloomberg)

World-Class GRS Facilities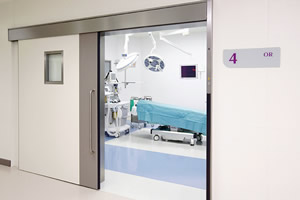 Based in Bangkok, Dr. Kamol Pansritum has completed over 5,000 Gender Reassignment surgeries since 1997. Dr. Kamol currently performs more than 200 MTF Vaginoplasty surgeries a year. Page after page of testimonials on his website include glowing reviews and heartfelt thanks from satisfied patients from around the world.
Dr. Kamol runs his own surgical facility: the JCI-accredited Kamol Hospital. Featuring the most advanced medical equipment and technology available, Kamol Hospital's operating rooms are among the most advanced in the world. The elegantly-designed Kamol Hospital also has luxurious patient rooms and recovery apartments.
Cost-friendly Gender Reassignment Surgery
The relatively low cost of Gender Reassignment Surgery in Thailand is one of the reasons why so many patients choose to come here. That GRS is easily accessed in Thailand can be attributed in part to the country's liberal views about sex and LGBT people.
For centuries, Thailand has embodied a relative openness in navigating categories of sexuality and gender. Walk down the street in Bangkok, and you're likely to see people labeled as kathoey, or "ladyboys." The nation has one of the largest transgender populations in the world, a fact many people — surgeons, therapists, transgender people — find difficult to explain. Maybe it's the relatively open Buddhist culture, one surgeon speculated. Perhaps it's out of financial necessity, others suggested, alluding to a high demand for kathoey sex workers. - Source

Whatever the reasons, Thailand now has a worldwide reputation as a global center for Gender Reassignment Surgery, and as a place where transgender people can experience greater freedom and acceptance compared to other countries.
Trans women pay $10,000 to $25,000 USD or more to surgically transition in Thailand, compared to three or four times as much in the U.S. Without a doubt, having surgery in Thailand---possibly the world's foremost destination for GRS---can net you huge savings!
---
WATCH NOW! Dr. Kamol and Kamol Hospital were featured on Secret Lives of Women, a reality television series that aired on WE: Women's Entertainment. Watch Cristina Juanes' amazing transformation in Thailand, where she has Breast Augmentation, Tracheal Shave, Vaginoplasty and FFS. Note: Contains graphic operating room scenes and is not safe for work.
Warm Thai Hospitality
"I am in Bangkok at Dr. Kamol's Hospital having been rigorously retested, x-rayed etc and declared fit for surgery and with one sleep to go this afternoon from which I shall emerge, re-birthed female & the woman that I have always believed I should have been born."

Three weeks later...
"I have arrived where my heart has been all of my life. I feel at one with myself for the first time."
People who have traveled to Thailand often use worlds like "friendly" and "helpful" to describe the local people they encounter. True to the reputation, the GRS clinics in Thailand have focused on providing the highest quality of care coupled with the friendliness you would expect in Thailand. Many trans women have come home from Thailand raving not just about the skill and capability of the staff, but also about the staff who have become new friends.
For those who would like extra help with planning surgery and travel, specialized concierge services are also available. Your personal concierge can assist with:
Travel planning

Document preparation

Medical test documents

Language interpretation

Post-operative care (at your hotel)

Budgeting
The expertise in GRS developed by Thai surgeons over the past three decades has contributed to an increasing number of foreign patients receiving Gender Reassignment Surgery in Thailand. There are now at least 2 or 3 foreign patients operated on per day in Thailand (receiving MTF GRS.) With its highly qualified Surgeons, advanced medical facilities, lower costs and warm hospitality, it's easy to see why Thailand has become the leading Transgender Surgery destination.
---
Love, sex, and a transgender woman: surgery details revealed
Dr. Kamol is part of a small group of elite surgeons, he tells me there are only 10 to 20 in the world who can do the surgery at his level. He has performed male-to-female gender confirmation more than 3,000 times. Dr. Kamol's staff tell me he has his own unique way of performing the surgery.
Watching a surgeon give a transgender woman her wish: eyewitness account
Dr. Kamol's method is top secret. He is only one of a handful of doctors in the world who can perform the male to female surgery and has perfected it in his own way it over the past 18 years. Dr. Kamol sits down and doesn't get up or speak during the entire surgery. There is a quick efficient team around him handing him instruments. After about three hours, Dr. Kamol makes his final stitch and it is done.